So, at the card show this past weekend, I picked up a single piece of hotel stationery which had to have been signed in 1977, as that was the only season that all these members of the Big Red Machine were on the roster together! I saw the potential, so picked up the sheet. I made these cards:
Tom Terrific!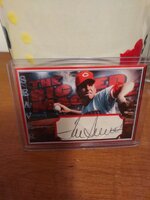 Ken Griffey, Sr.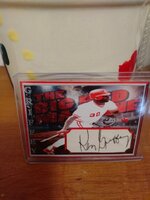 Ed Armbrister SOLD!!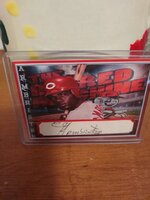 George Foster (best 'burns in baseball!)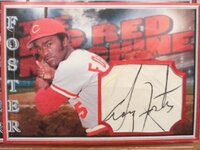 Dan Driessen:
And, the one and only Charlie Hustle! Have wanted to use this image in a custom for a LOOONG time!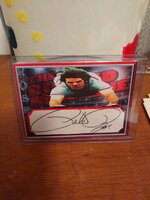 Would love to get $25 dlvd for the set of 5, will sell individually as well....will take any reasonable offer!
Thanks and God bless,
Kevin
Last edited: