So I'm visiting my parents at my childhood home and wanted to share my pickups from my childhood shop- I got a great price on the 2 vintage (and they are pretty well-loved) and also opened roughly 7 packs.
Here are the vintage pickups: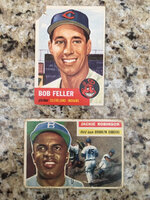 Results from a pack of 2010 Bowman Chrome and 3 of 2015/2016 Heritage: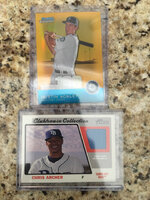 And I opened one 2015 Topps Chrome pack- I've definitely been on a streak lately: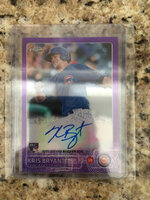 Sorry for the potato quality pictures! As of right now, nothing is FT/FS- thanks for the look!