Joined

Aug 30, 2005
Messages

1,711
Reaction score

45
Points

48
Location
First, an eBay purchase: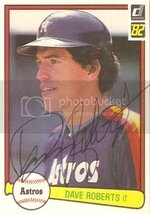 Next, I took a trip to Autographs Ink in Colleyville. I found two Astros I needed: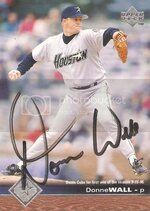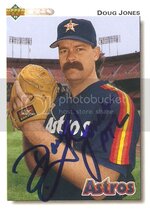 As we were checking out, the cashier asks me if I like hockey. I say that I don't but my brother loves it. So he gives me two free tickets to the Stars game last night. It was fantastic. My brother hates the Stars, so watching them lose 6-1 was great for him. The American Airlines Center is a great venue as well.
So I'm pretty happy. As I'm checking out, I see their grab bags and figure "why not?" I mean, he had given me two $60 tickets for free. So I grab one. A lot of commons and a card in a top loader. So I leaf through and when I get to the top loader, it says "Congrats! You've won a signed Hank Blalock 8X10!"
Oh yeah. Great trip to the card shop.