My wife and I took the kids to the Mobile Baybears game tonight (they won 5-0) and we were able to get a couple of autos afterwards. Our oldest son got to go on the field and yell "PLAY BALL!!!" after the national anthem, and I got to answer some WWE trivia during the 7'th inning and won a WWE hat, John Cena shirt and two tickets to WWE in May!
I was hoping to catch Turner Ward, but he got away as I was getting their manager Rico Brogna. Here are the autos I came away with tonight...
Rico Brogna program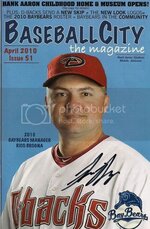 Rico Brogna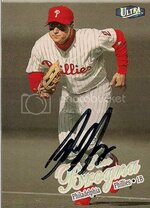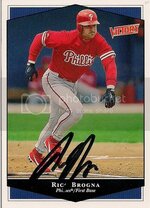 Reid Mahon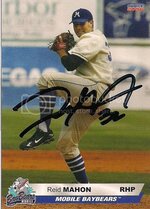 The rest of these are via trade or Ebay, all of the Stars cards were part of a 50/50 deal w/ thehalk...
Rob Ducey - via trade w/ Spiff

Steve Ott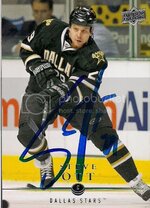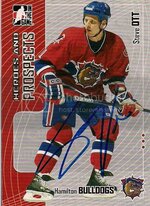 Brenden Morrow
*2008 UD is for trade.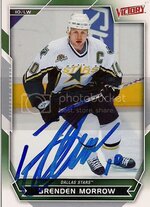 Jamie Benn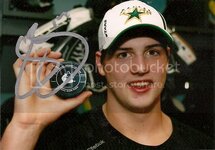 Trevor Daley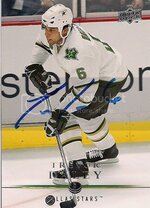 Marty Turco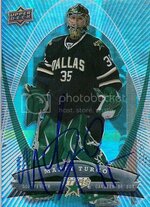 Fabian Brunnstrom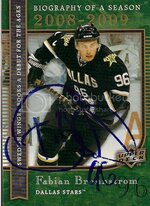 James Neal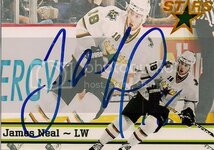 Mike Ribeiro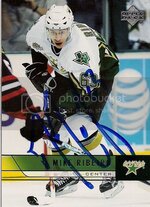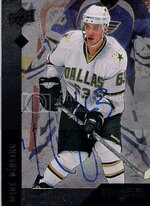 Andrew Miller
Andrew Miller

Andrew Miller

Last edited: