Overall, I thought I did well... I still have more in my account that I'm trading around with..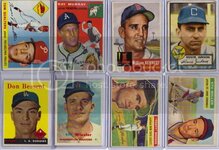 The 53 and 54 came out really nice.. considering others I've seen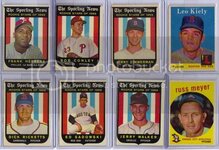 The sporting news are all miscut but the Russ Meyer despite being oc has sharp corners and looks like it was just pulled from a pack.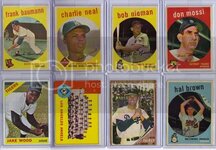 Great looking, barely any with creases..The background shot for Hal Brown is great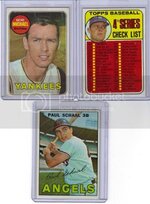 My only complaint is that they sent me the wrong 67 card.. I should have gotten a 67 Paul Schaal 58A Green Bat ($20).. they sent me the regular version ($1.50). I called the customer service for Topps and they said they'd get back to me and send the card out asap.
I also got 2 '01 Topps and an 02 topps on rumors that they were HTA cards.. they are not.
Nothing is for trade, just showing off.