Very Very pleased to add these two dudes to the collection. If you guys are not already familiar with their names, you will be this year...Both should be taken in the first round with one going as high as #2 overall.....Two stud college pitchers from UCLA.....Sent these during their winter break, about a two week turnaround
Trevor Bauer c/o home 3 customs(thanks Arron) 2 cards and 1 NCAA ball SS w/ "#47 CWS 2010"
Gerrit Cole c/o home 2 cards
(he must have liked Arron's customs so much b/c he kept them all!!)
1 OMLB SS w/ "#12 CWS 2010"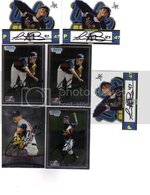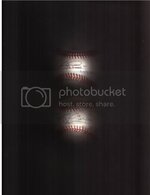 My nephew was pretty ecstatic to get these..."Uncle Chris, how do these guys even know me?"..."I don't know, man, but that is pretty cool." I replied.
Thanks for reading!!
Chris