So I did not graph before the game; but as a few of you know, my brother is pretty good friends with Jeff Granger(1st round draft pick of Royals in 93, #5 pick overall) He has a kid the same age as my youngest nephew and they play on the same baseball team. Anyway, I had pretty sweet seats tonight and afterward Granger took us down underground the stadium and my nephews and some others got to meet his former minor league teammate, Johnny Damon. Damon was very accommodating. He came outside the clubhouse with 4 brand new baseballs signed for the 4 kids that were there. He collected his 100th career triple last night and also got a chuckle when I asked him if he had talked to the "***** eye for straight guy" dudes lately.
So both of my nephews got baseballs signed and I got this for my good friend, Arron.
Johnny Damon 1/1 OMLB SS
PS If anyone wants or needs any Granger cards signed, shoot me a PM and I;m sure we can work something out.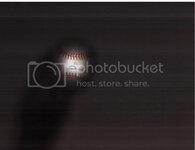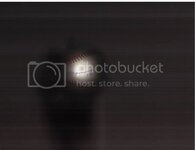 thanks for reading
CW