Joined

Jul 27, 2009
Messages

895
Location
Hey guys,
I just got back from the Rangers and Orioles games this weekend (Saturday and Sunday) and I'm going to leave my commentary on the games out of this post, but suffice it to say that the Rangers put on the single worst preformance I have ever seen in my entire life. Saturday was the Season Ticket Holder Picnic which included autographs and lunch. As we arrived we were given a wristband of a certain color and you had to go stand in that autograph line...but the catch was that they didn't tell anyone who was in the lines until you got up there. There were 8 autograph lines and all were supposed to have 1 star player, 2 other current players, and about 3 or 4 alumni. In my line was Julio Borbon, Tommy Hunter, Bengie Molina, Rich Billings, Claude Osteen, Frank Lucchesi, and Jim Sundberg...needless to say with all of the star power we have on this team I felt slighted by our "star player" which I supposed to be Julio Borbon. But I was happy to get both Borbon and Molina, who are both pretty hard to get. Here's the haul:
Matt Albers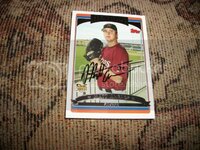 Dave Anderson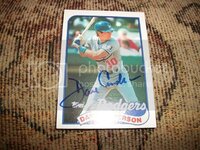 Julio Borbon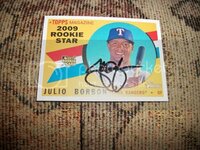 Chris Davis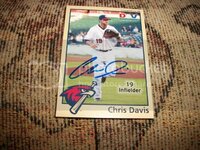 Frankie Francisco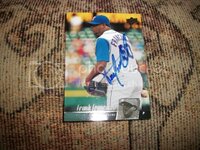 Jeremy Guthrie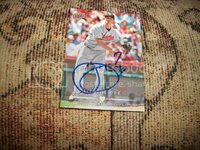 Mark Hendrickson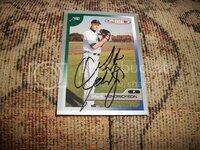 Adam Jones (I was really happy to get him. Cool guy!)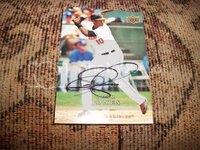 Kevin Millwood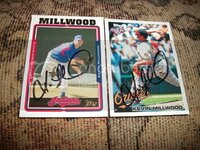 Bengie Molina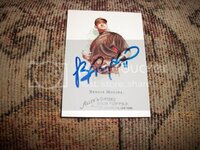 Pedro Strop (He was one of two guys I needed to have everyone on the team this year. I'm really happy to cross him off the list. Now it's time to get Andres Blanco!)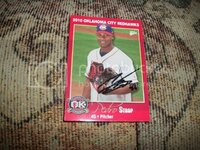 Chris Tillman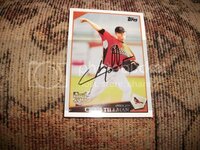 Thanx for looking!
Arron