Up for grabs is a RARE Brandon Crawford Mankato Moondogs Mini Bobblehead SGA, which was given out to fans at a Mankato Moondogs baseball game in Mankato, Minnesota in 2015. Only 500 were made!!!
Brandon Crawford played for the Mankato Moondogs in 2005, which is part of the Northwoods League.
The bobblehead stands 3.5 inches tall and has been in storage.
I'm assuming there aren't many of these left as most people aren't collectors that go to these games and most were broken, lost or thrown away.
I have multiple bobbleheads available as I bought the last few from the Moondogs front office.
28.99 shipped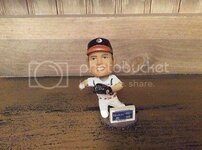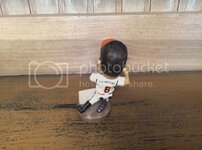 Last edited: