As things have slowed a bit, I wanted to update my last couple of weeks. I really have not sent out many TTM requests lately but hopefully i will send a handful out this week...Watched a lot of baseball recently but have not really graphed much and turned down a request from Billy Martin Jr. to pitch an inning or so in his adult baseball league..(told him my arm would probably fall off!!
TTM successes
Cloyd Boyer 1/1
Larry Dierker 3/3
Ryan Zimmerman 1/2
(nice success, sent to house in VA)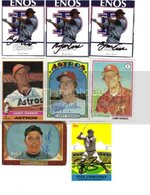 Dustin Ackley NCAA Ball SS with "All-American UNC"
on it. My nephew got this a couple of days ago and was extremely stoked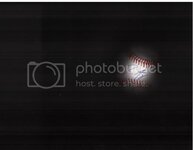 IP from UTA v DBU
Ryan Enos-DBU product that should be drafted...
Today I went to the Trey Hillman jersey retirement ceremony at UTA. Great guy. UTA also honored current KC coaches and former UTA products Dave Owen and Steve Foster. I think I was the only person asking for autos. Got all three before they had to run to the game tonight.
Dave Owen 3/3
Steve Foster 5/5
Trey Hillman 4/4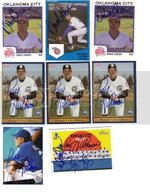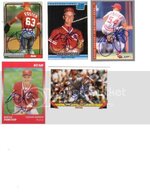 Team card signed by all 3 and one of the hillman's for Darrell(thehalk)
thanks for reading!!!