So yesterday was the final Grand Prairie Air Hogs game of the year. Got there about 40 minutes early and stayed 30 minutes after. My nephews had a blast as one got a bat from David Espinosa and 2 baseballs while the other got two pairs of batting gloves and a baseball. I even got 3 baseballs while attending
Anyway here is the haul, I was trying to get a bunch of the team set signed(although only about 12 or so are even on the roster any more) I only scanned one of each guy but got others.
Thomas Incaviglia 5 cards
Greg Krause 4 cards
Geivy Garcia 3 cards
Jong-mo Kim 3 cards
Aaron Garza 4 cards
Lance Brown 2 cards
Ben Paxton 4 cards
Luke Prihoda 3 cards
Ryne Tacker 3 cards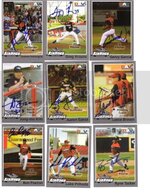 Daniel Schmidt 4 cards
Cody Merrell 4 cards
Robert Perry 4 cards
Greg Porter 3 cards
and for ANDREW
Ace Bacon 1 card
Mitch Arnold 4/4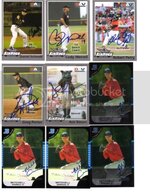 Pete Incaviglia 8/8(4 for Darrell)
Michael Hollimon 4/4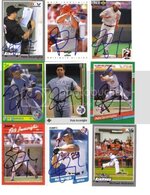 David Espinosa 8/8(1 for Arron)
Hector Carrasco 7/7(1 for Walt, 1 for Arron, 1 for Ryan(buck)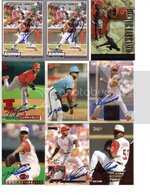 Jorge Alvarez 9/9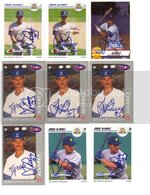 Todd Van Poppel happened to be there watching a kid that used to play on a Collegiate Summer League Team he co-owned. Got him to sign a GU AA ball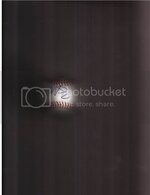 Two TTM Returns
Kyle Russell 2/2
& Mark Teixeira 2/1(sent to Md) exchanged the one i sent with 2 signed. thanks to Mark's parents!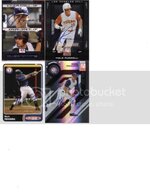 great great season of fun in Grand Prairie. Thanks for reading!!
Chris