Even though I'm going to have another wait on my hands for my shorted SP Authentic Box I just purchased, Upper Deck, preferablly Nick Leslie (head of C.S.) Came through on his word and delievered me all the missing cards from my heroes cases from back in March, yesterday.
I received these to finally finish off everything that was shorted from my cases.
These 2 autographs,
That card above is being donated to my dentist's secretary son because he collects Lowry (If you have any you wish to donate also, please let me know and I'll send you cards for them!)

Then these game used!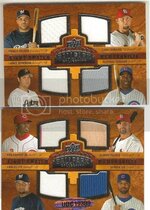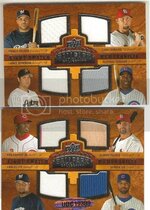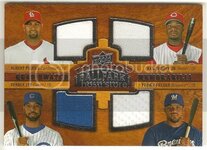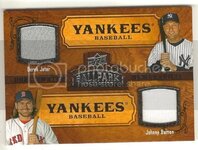 ----------------------------------------------------------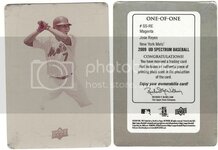 This was to cover the missing numbered, thanks a lot Nick!! 1/1's are not even in Heroes!
Those were nice and all, but these two made up for the missing case hits.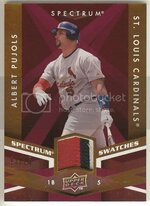 Thats pretty sweeeeeeet!
oo, and this one which the last person I dealt with said they didn't have any @ Q.C. anymore..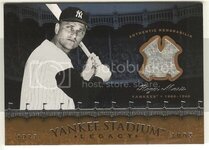 Oooo Yeah! The true home run king Roger Maris.
I'm liking that card a lot! It sits nicely next to Gehrig
Thank You
Nick Leslie for taking care of me! You took care of me and did it with flying colors.
Thank You
also to Talisan for lending me a hand in order to get in touch to Chris Carlin. Chris, thanks for moving me to the right person. This went smooth and was taken care of in under 2 weeks!
Anyhow, moving onto SP Authentic, but this finally closes the door on 2008 Baseball Heroes.. *woooooof* (sigh of relief)
Thanks,
Zac
Last edited: