Joined

Dec 16, 2007
Messages

7,110
Location
Was a great game, few HR's and 3 run HR stealing snag over the right field wall and a few auto's. Diane I haven't forgotten about you Jacob just really seems to not wanna sign your ball or something.
It was also Jack Morris bobblehead night with Jack signing. Got him on a ball, saw a few times including a guy I graph with now and then get J Morris. Well I did get his full sig kinda, his pen died for the beginning of his sig kinda. When you look close at it you can definately tell where the whole J is. Picture sucks but I think you can see enough to tell. If anyone is intrested in it let me know, I'm willing to try taking a better pic and trade/sell it. Had to get my POS digital camera that doesn't focus properly anymore out and don't know how much better of a pic I can get. I already have him on a Trump ball thats holding up fine I just figured I'd upgrade it to a ROMLB but the other sig is nicer needless to say.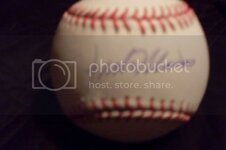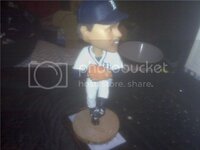 Saw the team set was out so had to pick up a set to snag a few guys while waiting on Turner. 1st 2 are Jordan Lennerton, next 2 are 09 3rd Round pick Wade Gaynor. Bottom row is Michael Rockett, Victor Larez, Billy Alvino and Jacob Turner again.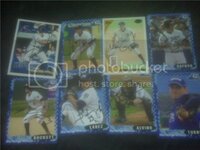 Paws made a suprise appearance and even posed for my buddy to take a picture.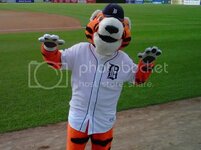 Both of 09 1st Round Pick Jacob Turner, I will have 1 of these 11x14's available once I find out which 2 of the 4 the guy wants from the 50/50.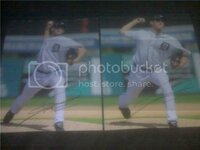 All in all not to bad of a night even though I'd have liked to Morris to have came out crisp and to have gotten Diane's Turner ball finally done. Unfortunately the only game here for a few weeks that will be home I could go to atleast the first part is Sunday's game, and guess who will be starting thus not signing? Turner
Last edited: