Hey all,
I blew it! Now I gotta ask your help out there on the Bench!
I sold a box of cards several years ago that had this hologram card in it, which ended up being my wife's favorite as a child!! She just mentioned the card the other day, and now I need to get a copy ASAP!!
I have "WTB" in the thread title, but I NEED TO BUY!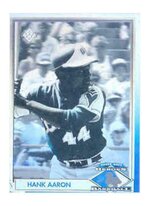 Let me know what you have, thanks and God bless!
Kevin