I think I am done scanning for awhile. This is too much work
Below are my 1/1 cards:
This will be entry to the Modern card category. It is the MLB logo patch from Vlad's 2006 All-Star jersey and a couple patches.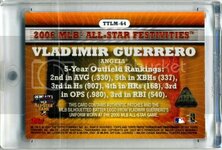 It goes well with the letters from the same jersey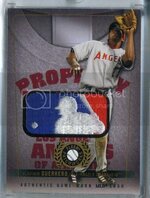 I was able to pick up a couple 1/1 letter patches from 2008 Sterling. Of all the letters I have, I have never seen a "G"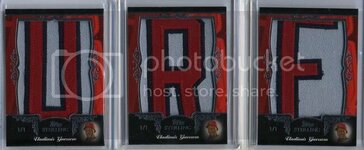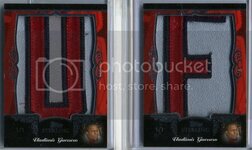 2005, 2006 & 2007 Bowman Chrome Superfractors - Just need the 2008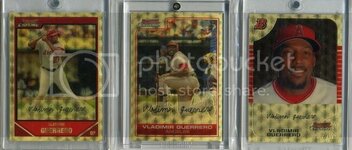 Both Bowman Heritage Reds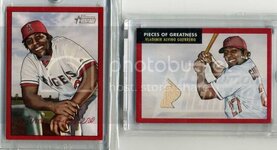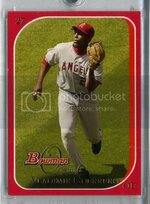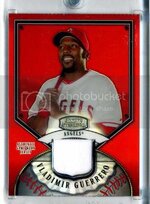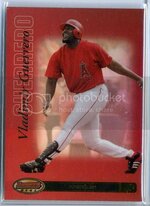 A couple Topps Chrome Superfractors. The 08 is thanks to Shep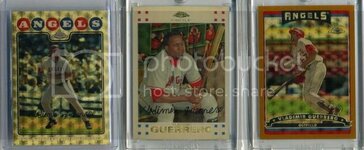 A couple Finest Superfractors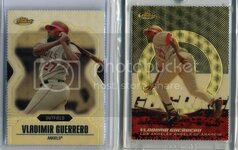 A couple Diamond Kings Platinum versions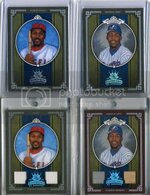 Mirror Blacks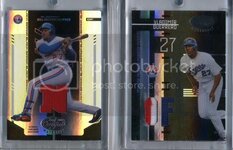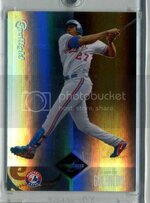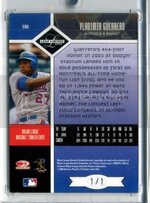 White Hot version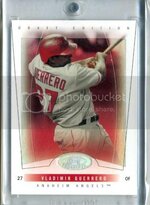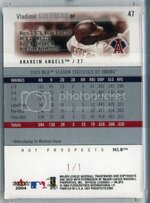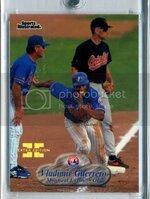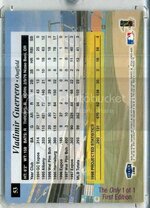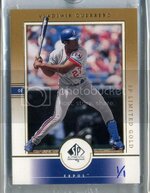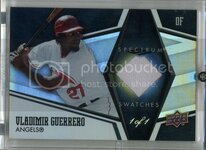 A couple 07 UD Masterpieces 1/1's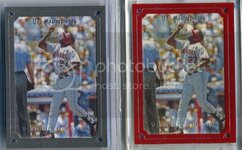 How about some Printing Plates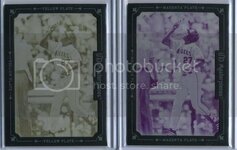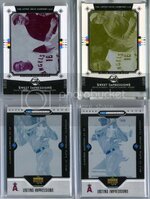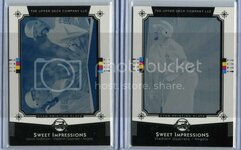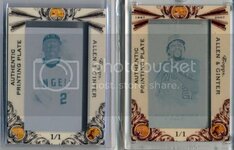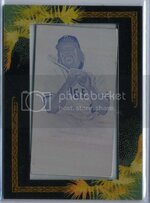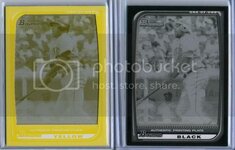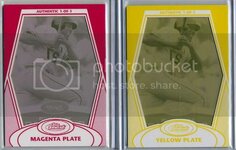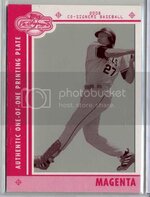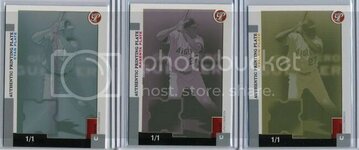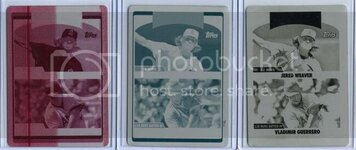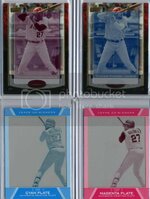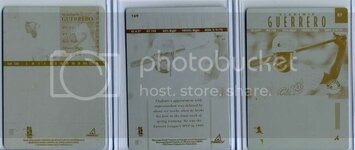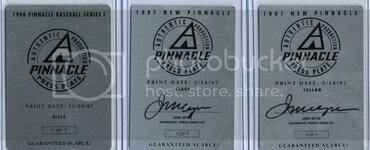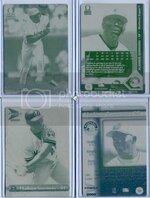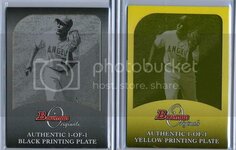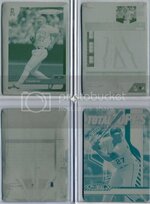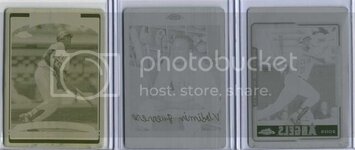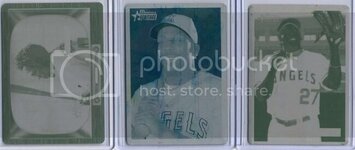 All 4 versions here: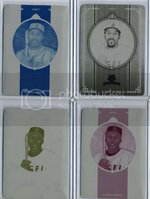 Ditto: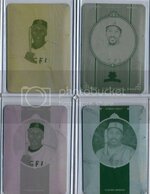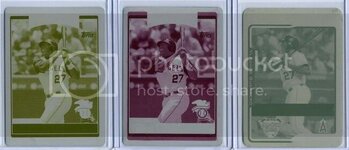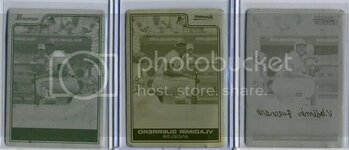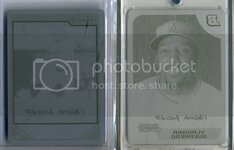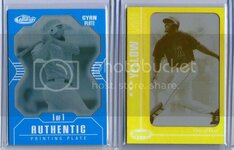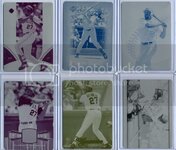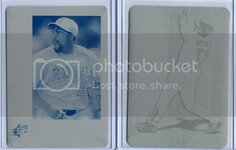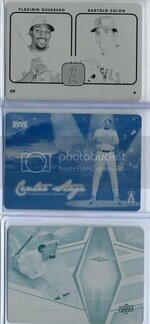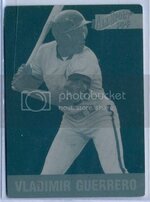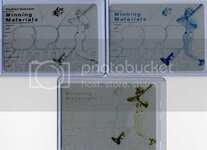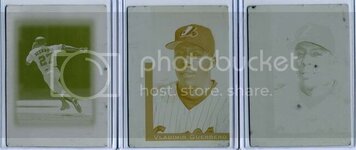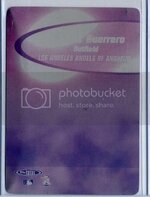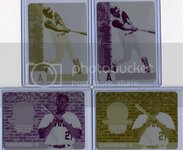 How about some 2007 Topps Moments and Milestones: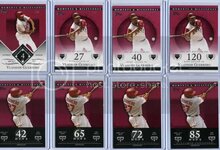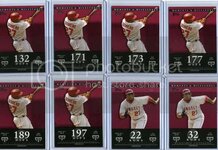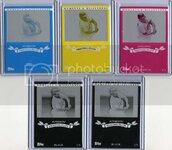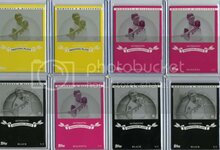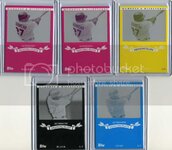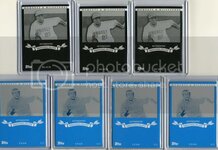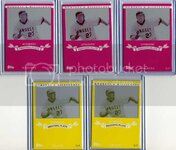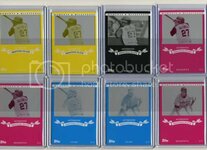 2008 Topps M&M cards: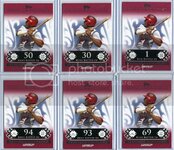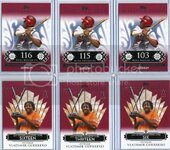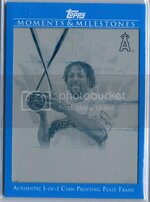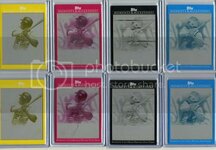 This isn't a 1/1 but rather a 2/3 but I forgot to scan it for the Vlad patch thread. Its a 2008 Topps Triple Threads foldout card: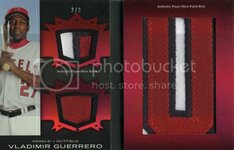 You would think they would add some patches to a 1/1

Another Sterling letter: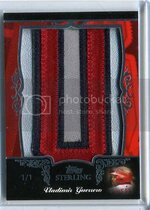 I am very happy to get the Allen & Ginter wood card: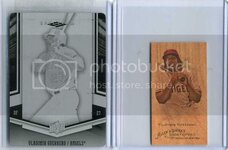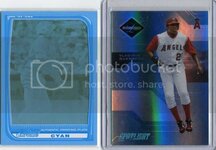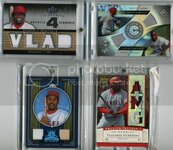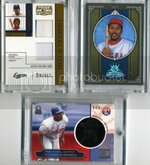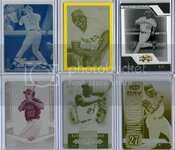 Picked up a couple more "R" letters: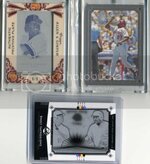 I now have both versions of the platinum's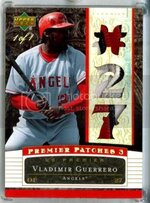 The Heroes is the National Glossy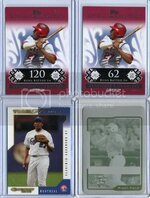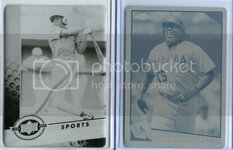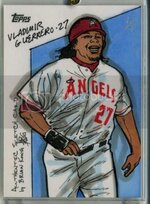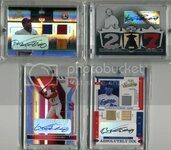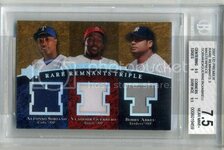 Superfractor and Gold Canary 1/1's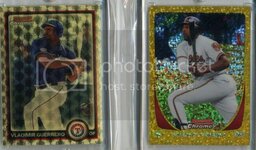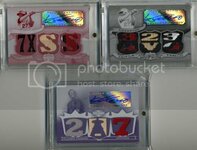 One of the UD Masterpieces was pictured above but picked up another along with the original art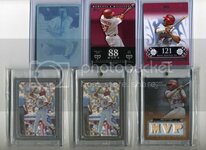 These were also on the auto page but all are 1/1's: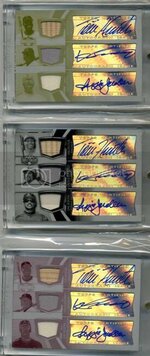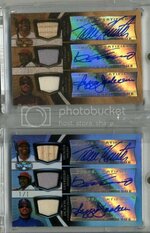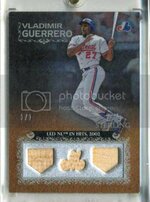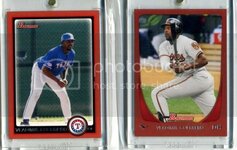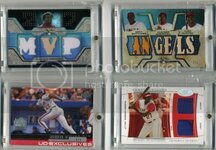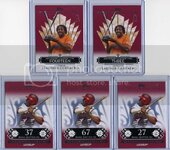 Last edited: