I took my two nephews last night to this one and once again, these American Association guys are just great to the kids. Before the game, you were allowed to play catch on the field, so my nephews enjoyed running down pop-ups I threw them into the left-center gap...The game was a blast as my youngest nephew got a game-used broken bat by Antoin Gray and 3 baseballs. I again let him wander around before the game and collect signatures on two baseballs he brought. My oldest nephew brought his Michael hollimon bat and got it signed with "2002 National Champs" as well as getting two GU batting gloves from Antoin Gray and 4 baseballs.
This was the rest of the haul...
Kevin Thompson 6/6
Pete Incaviglia 10/10
Geivy Garcia 2/2
Kennard Bibbs 8/8
Daniel Berg 1/1
Michael Hollimon 3/3
Jason Stokes 2/2
Jose Duran 4/4
Aaron Garza 1/1
David Espinosa 2/2
Greg Porter 2/2
Ryan Tacker 1/1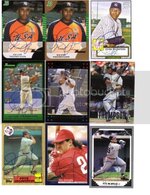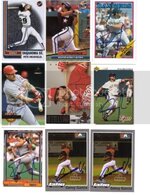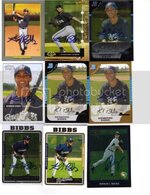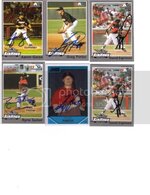 The Dallas Zoo was also there and we saw a baby alligator, Greathorn Owl and a bull python...pretty cool stuff. Hope to hit up one of two more before the season ends!!
Thanks for reading!!
Chris