Fortunately, I only grade for reselling purposes and would be quite mad if I was only grading this for protection. Here's a photo of what it looks like in the slab: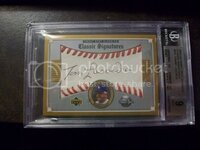 and a closeup of the damage on the edge: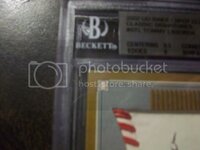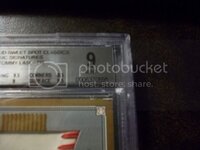 And if you look closely to the left of lasorda's portrait, there's a piece of the edge that chipped off!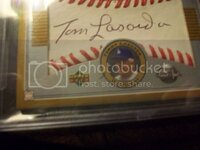 So what happened? The card was mint when it was slabbed. But since it is thick, and the quality of the sleeve seems to be more brittle than what I'm used to seeing, the sleeve busted open at that edge. As a result, the card moved back and forth and the card got damaged from scraping against the seal of the sleeve. The two corners on the back are softer than they were before as well but I could not get the camera to show it well. Here's a view from the top: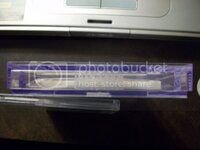 I figure beckett will make things good but we'll have to see.
Last edited: