If you never met Matt then this picture should help. I would say that he resembles the player wearing number 43 for the Pirates. Maybe it is just the beard. If it is not him then it must be some long lost relative.
I believe number 19 is Jim Rooker who pitched with the Pirates from 1973-1980. And I think 32 is Ed Ott who was a Pirate from 74 to 80.
So since I can't figure out number 43, I guess it must be Meliah. Or possibly some minor league guy who never made it up to the Pirates while wearing that number.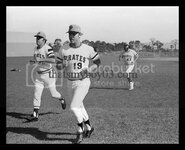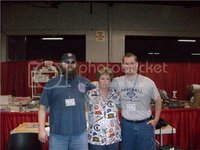 Meliah in 2009 on the left at the Fans Edge Card Show in Chicago
Seems to be a match
Last edited: