Joined

Jan 10, 2007
Messages

7,852
Reaction score

592
Points

113
Location
Finally getting a chance to organize what I've got over the past week. On thursday I went to the Grizzlies vs. Sounds game. Alfonso Ribiero(Carlton Banks on The Fresh Prince of Bel Air) was there for 90s night to sign autos and take pictures with fans. I got 2 pictures signed and 2 index cards. Did well before the game got Posey for probably the last time before he gets called up and newcomer to the team Angel Berroa. The Sounds were great signers really happy to get a few Chris Capuanos who is rehabbing. Ended up with 51 cards signed that night: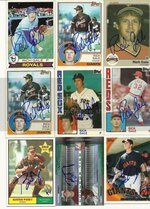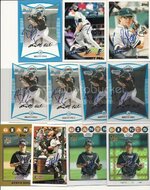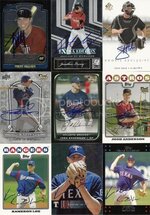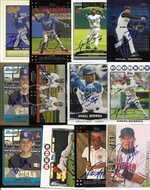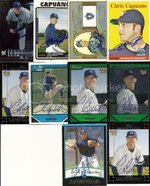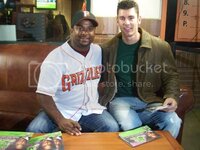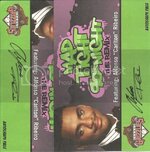 On Sunday I had time to go to the beginning of the Modesto vs. San Jose game. Wanted to finish off SJ for the season and I was successful. I got 50 cards signed, best one was Brandon Belt who is hitting .390.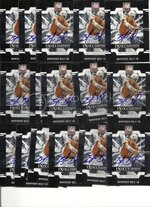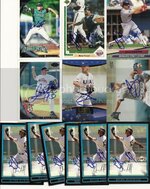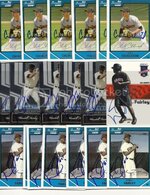 Monday night I went to the Grizzlies vs. Memphis game as this is there only time in fresno. Didnt have many cards of the Memphis guys but got the guy I wanted: Rich Hill on a Ginter card. Also after the game I was able to get Allen Craig & Mark Hamilton cracked bats.