This is very similar to what I have done in the past with these lots, but with a new element:
Out of everyone who claims a lot (and sends payment) by the end of the month, I will host a free contest (a simple guess the serial # of a card) for those individuals in February and the winner will receive a
2011 Finest Mike Trout RC #94 (scanned below)
. We need to have at least 10 lots claimed for me to run this (should be easy since there are 30 teams).

I have included scans below of a few of the cards that are available in these lots. These lots will include RC's, Prospects, Veterans, and Retired players - there will be doubles (and triples, quadruples, etc.) since there are so many cards.
Please only claim one team per person in order to give everyone a fair chance at the cards.
If you do not see your team below, let me know and I will get what I have together for them.
The basic premise here is I'm looking to streamline my collection and help team collectors out. I have divided up all of my commons/inserts/GU/Auto into team lots and they are all available for the
cost of shipping plus whatever price you deem fair for the lot.
90% of these lots will be 2011-2015 brands, NOTHING from 1980-2002 whatsoever. There
There are a lot of 2015/14/13 Bowman, 2014/13/12 Topps Heritage, 2015/14/13 Bowman Chrome, as well as some older brands (2008 Masterpieces, 2011 Finest, etc.)
There are between 110-300 cards per lot, just depending on the players from that team and who was included in the sets. Shipping is usually $3.20-$7.55, depending on the size of the lot.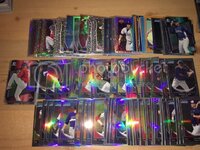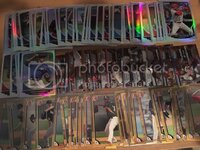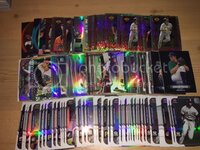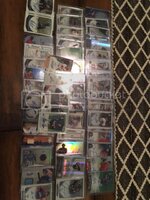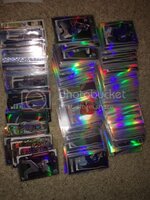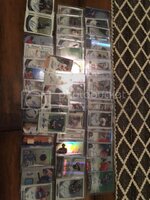 Brewers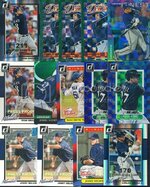 Braves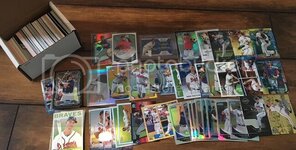 Cubs

Giants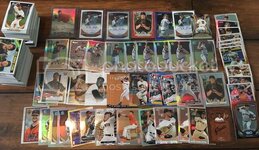 Athletics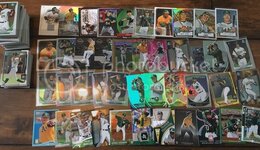 Rockies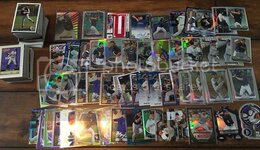 White Sox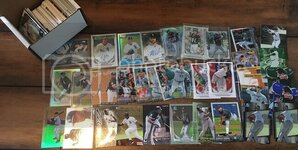 Tigers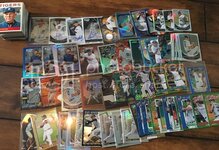 Mariners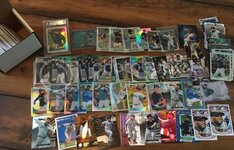 Blue Jays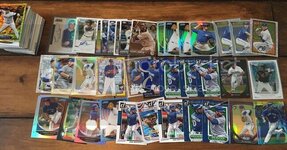 Mets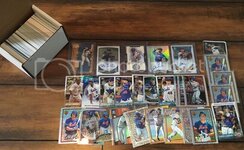 Dodgers

Nationals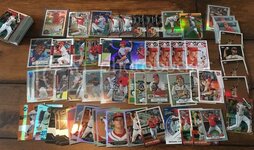 Last edited: