Joined

Aug 30, 2005
Messages

1,711
Location
First, I have to apologize to Andrew. He didn't bring the cards he said he'd bring for you. I will be doing another signing, so if you have any unsigned, I'll get em for you.
So, without further ado...
I put together a private signing with Curtis Wilkerson. He does not sign TTM because it creeps him out. He even asked me how people get his address and how to stop it! I'm going to contact the places I know of and see what I can do to get him taken off of their lists.
Here are the scans of the haul. Not too bad at $8 a pop for a guy that is darn near impossible to get.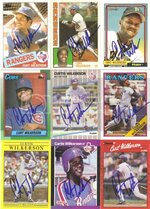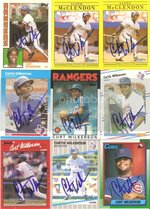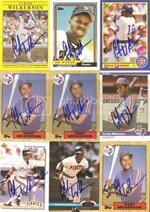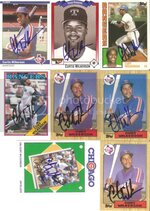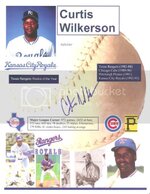 For anyone confused about the McClendon card, it actually pictures Curtis Wilkerson. The collector from SCN wanted two so he could try to get one signed by McClendon and Wilkerson. (He already has one from McClendon, and now has two with Wilkerson)
I'll be doing another signing with Wilkerson in mid to late February if anyone is interested. Just drop me a PM for details.
Last edited: